Aggregated Analytics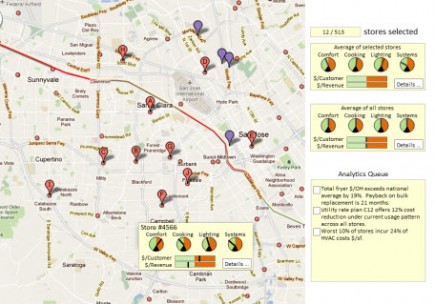 SiteAlert™ provides a wide range of charting, summation, averaging, roll-up, statistics and other aggregate analytics that present a comprehensive overview what's happening at multiple business sites. Often for the first time, facilities managers can see real, measured trends in their equipment and operations.

Aggregate analytics also form the foundation for deep statistical analyses, sifting out weather effects, occupation levels, time of day, and others, revealing a deeper understanding of how equipment and people perform.
One such category of analytics available in SiteAlert™ are Preventive Maintenance indicators. Using advanced statistical computation methods on historical data, the system can detect increased likelihood of upcoming equipment failures, and alert you to these trends. As a result, your maintenance provider can perform an inspection, and order parts to perform service if needed, preventing a crisis for your business.