Integration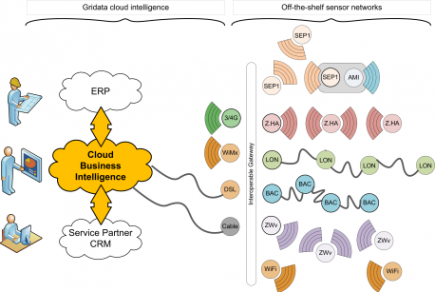 Gridata runs a hands-on component partner program to pre-certify sensors and automation controllers in its lab to work with the SiteAlert™ solution. This allows us to choose components and configure them to meet the needs of your business. Gridata selects kits of sensors and automation controllers from the large diversity of vendors serving industrial and building systems, so you are not stuck with a proprietary, buggy system. For example, some walk-in cooler environments are not well suited to wireless solutions, so a wired system is a better choice. On the other hand, in some retail locations, the ability to easily move low-power wireless sensors make such devices a better fit.

The SiteAlert™ component partner program also includes sensors that can connect to Smart Meters right at your facilities. With this capability, SiteAlert™ can integrate the information sent to your site by the utility, in real-time, and include this information into your SiteAlert™ online dashboard. This data also flows into the data filters that trigger threshold alerts, and can stream to your mobile SiteAlert™ displays, like any other data source in the system.
Over time, the information collected and processed by SiteAlert™ becomes valuable enough to consider integrating into your primary business software, such as ERP and other business intelligence systems. Gridata™ supports standard web service integration capabilities, so that such integration is straightforward.